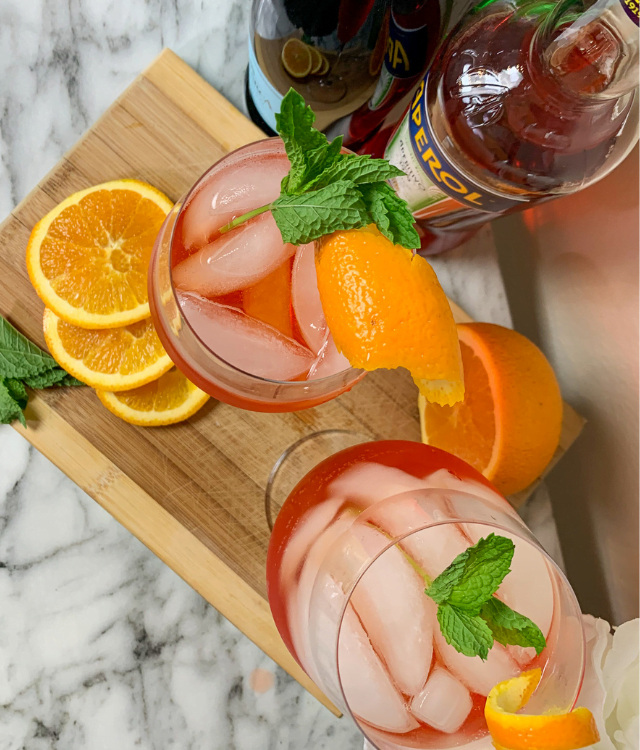 Let's pretend that we are spending our summer in Italy sipping on some Aperol Spritz! It can also be called Spritz Veneziano. Now, I have never been to Italy but would like to go one day. While spending time at home due to the Covid19 pandemic, I have been sipping on this during the hot summer days.
Let's Get Into It!
I listed out measurements below… but TBH I just eyeball when I'm making mine!
Recipe:
1 1/2 ounces Aperol
3 ounces prosecco
3/4 ounce sparkling water or club soda
orange slice, mint leaves, or rosemary for garnish, (optional)
I like to fill a large wine glass halfway with ice, then I and pour the Aperol, Prosecco, and sparkling water, and stir once or twice. Then garnish!
Cheers or in Italian Saluti