Everyday beauty and makeup products must haves for all nurses. 
check out the best makeup for nurses
I'm sharing with you my three beauty secrets that I use every day as a nurse. Now, I will be honest… I never wear much makeup to work in general. And now, with Coronavirus everyone is wearing a MASK; you typically can't see over half your face anyway.
1. Mascara
Mascara will not last without a good primer.
As healthcare workers occupied for over 12 hours a day, we need to have a good mascara that will last. I have found that whatever mascara I do use, it always is more effective with a primer.
I have two favorites one drugstore and one higher end.
L'Oréal Voluminous Lash Primer 
2. Chapstick.
Working long hours, of course, you need an excellent chapstick. I know there are plenty of great ones out there. I would recommend having a "stick" option compared to one you dip your finger in, especially at work. I also recommend a Chapstick holder! Yes, I know it sounds funny. But I actually got this little keychain Chapstick holder as a gift, and I LOVE IT. It's perfect because how often do you put Chapstick in your pocket to lose it?! All the time!!! This way you can attach the ring to your work badge or side of your nursing bag, and it's easy to access!
BURT'S BEES LIP BALM: PINK GRAPEFRUIT 
(I love these brands because they have SPF in them) –
Why can't Burt put SPF in his pink grapefruit Chapstick?
3. A good face moisturizer
Have you heard of TULA skincare?
Now maybe you have never heard of TULA skincare before or you have seen that all the bloggers and influencers are talking about it! With so many people talking about it and sharing discount codes, I was at first hesitant to try!
But currently, I'm hooked on this stuff! Daily Sunscreen Gel Broad Spectrum SPF 30
This everyday moisturizer has UVA & UVB protection, so not only protecting from the sun but also the blue light from computer and phone screens. This moisturizer has a bit of glow, which I think can compliment anyone. Now I understand why everyone on Instagram is raving about how good this stuff is. As healthcare providers, we work long shifts; we need something that can last and also super lightweight on our skin!
If you're a first time user you can sign up and receive a 15 % off discount! 
I wear these three beauty faves every day, and I especially love them for the days I work. I don't wear makeup to work… and how can you ?? Everyone is wearing a mask the whole time… lols.
Stop spending on expensive beauty products, and start saving! Find the perfect drugstore dupe for your favorite high-end products! Makeup beauty products can be expensive and out of reach for some people. But, you don't have to sacrifice quality for affordability. You can find drugstore beauty finds that are just as good as their high-end counterparts but for a fraction of the price. Highlighters Makeup highlighters can be used to give a natural, luminous glow to your skin. They come in various forms, such as creams, liquids, and powders. Cream and liquid highlighters are best for adding subtle dewiness to
Read More »
Becoming a Nurse Practitioner  In this blog, I will be sharing my journey of becoming a Nurse Practitioner in California. If you didn't know, I have been a registered nurse for eight years and, before that, a certified nursing assistant for four years. After nursing school, I got my BSN at Cleveland State University and started a full-time job as an RN in a Critical Care unit. The unit I worked in was considered medical, surgery, trauma, and some cardiac. After a year and a half of working there full-time, I took a travel assignment to become a travel nurse.
Read More »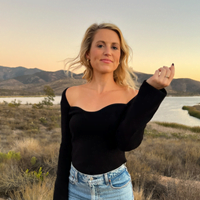 Get glowing skin with these 10 tips! Learn how to nourish your skin, fight wrinkles and acne, and improve overall complexion with simple steps. Discover the secrets of healthy, beautiful skin today. Skin care is not a one-size-fits-all situation, regardless of whether you are a minimalist when it comes to beauty treatments or you eagerly consume any skincare and makeup tips that you find, there is one thing that everyone agrees on: We all strive for healthy, glowing skin and want to know the most suitable practices to achieve it. Below I am sharing my top 10 skincare tips for
Read More »