Sharing the #1 Dry Shampoo & Volumizing Spray for Fine Hair
If you are washing your hair every day… WE CAN'T BE FRIENDS. (But seriously like, how do you even have time to wash it every day?!?)
I, and many others, can go up to days without washing it. Greasy hair is the new Matte, basically…Honestly, I hate when my hair is just washed. I don't know how people wash it every day! My hair type is very fine and feels almost like strands. So when I wash it, my hair looks flat and limp. I think my hair is perfect about 2 or 3 days after a wash; it's easier for me to style and helps to hold a curl.
One of the biggest issues with fine hair is getting volume! I think to help volumizing it; there is an excellent product from Living Proof I have been using for years!
Living Proof Full Dry Volume Blast this is technically not a dry shampoo, but it can make your hair actually have some volume! It can be similar to a texturizing spray but definitely helps to add volume.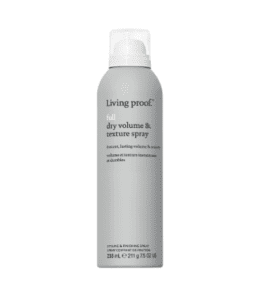 With all dry shampoos, we want it to absorb the excess oils, make your hair look less greasy, and refresh your hair! My top favorite is the
Living Proof Perfect hair Day (PhD) Dry Shampoo, I have been using this since 2017, and they recently came out with a new refreshed one I like better Perfect hair Day (Ph.D.) Advanced Clean Dry Shampoo.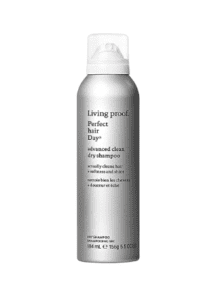 The original dry shampoo was created to absorb excess oils, sweat, and odor. And produces a fragrant scent that leaves your hair smelling amazing throughout the day.. the Perfect hair Day (Ph.D.) Advanced Clean Dry Shampoo. It intends to do all of these things and more – it adds suppleness and brilliance to your hair's health, equalizes serum levels so you can go without an actual wash for an extended period of time, and defends the scalp from contaminants.
When you use dry shampoo, the key is to shake the bottle before using if you don't it will cause access white residue and almost make your hair look gray! Especially if you have dark hair! 
The Best Affordable Dry Shampoos for Thin Hair
Another top dry shampoo that makes my hair feel refreshed and more affordable is the Drybar detox shampoo. But they even have one specific for darker hair types.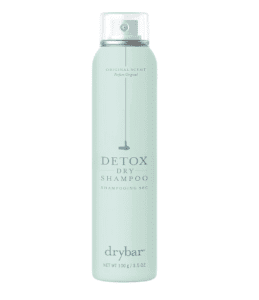 Detox Dry Shampoo For Brunettes is great because it blends more naturally with darker tones and helps to conceal grey roots between getting your hair colors.
Another great one for darker hair is the Moroccan oil Dry Shampoo Dark Tones. It contains argon oil to keep your hair moisturized and doesn't dry out your hair, and is perfect to use between washes.
And of course, Moroccanoil has a Dry Shampoo for light tones as well. The scent of this stuff is amazing and one of my top favorites to add volume and texture as well. Another tip with any dry shampoo is when applying dry shampoo, make sure to hold the can at least 6-12 inches away from your hair and scalp. When you have thin hair, you really want to help your hair with volume so after applying, use your hands to kind of massage your hair follicles helping it remove the oil and sweat. This will also help reduce build-up between hair washes.