1. When things get tough, it's okay to walk away from the situation! Now make sure before you step off the floor to have someone watch and look after your patients. It is nice to get off the floor, maybe go outside, go to the cafeteria, get a new scenery. I also like to walk the stairs, maybe when it's too cold out, but just walking away can help you regroup. 
2. Rely on your team members; if you don't know you're unsure about something, ASK! I am the most annoying new nurse, and still, when i go somewhere new and don't know, I ask! I would instead ask than worry if i missed something, and guess what? Sometimes people will look at me dumbly, and maybe they think i am stupid. But it has taken me some time, but now I am over it. I don't have time. 
3. Know one will understand anything more than your coworker, boss, and friends at work. I cannot tell you how often I try to vent or talk to one of my friends who doesn't work in healthcare, and yes, they show empathy, but they just don't get it.
Working in ICU for nearly six years, I have seen many deaths. Many CODE blues and perform CPR to save people's lives. And It is sad, and it does become upsetting because sometimes the patients don't always make it, and guess what you still have five more hours into your shift; you need to get the room clean and prepare for your next patient in the ER. And no one will understand more than other people in your shoes. Venting, letting it out, showing support to one another is critical. Working in healthcare can be scary and hard. These are real-life or death situations, vent and rely on your friends for support.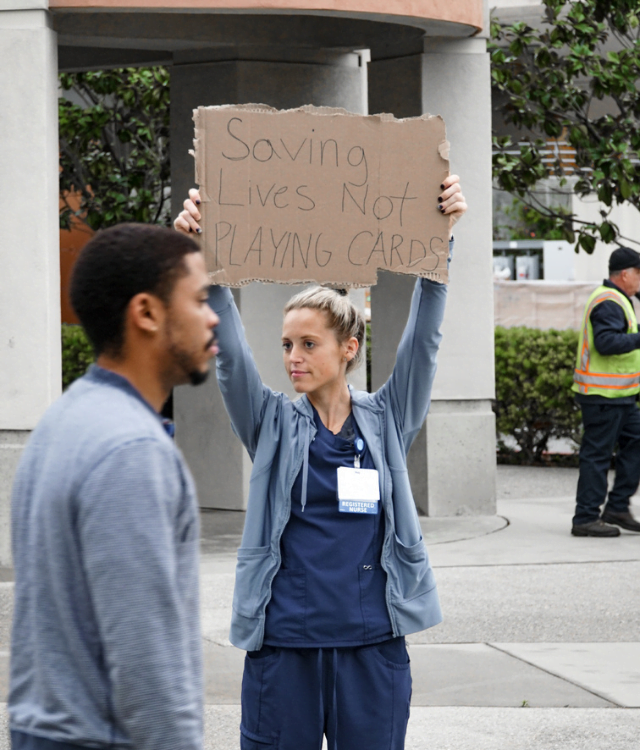 4. Remember that if someone takes out or becomes angry at you.. Let it roll off your back. Especially when working as a new nurse, I would get worried about reporting to the next shift; I either didn't have enough information, they were going to tell me I forgot a task, or maybe roll their eyes at me. 
I cannot tell you how often I would come home crying because the oncoming nurse would give me attitude if I didn't know something or didn't do a task! REMEMBER being a nurse or any healthcare worker at the hospital; this runs 24 hours! So if you didn't change your dressing and date it correctly or forgot to change the IV tubing! THINGS happen… now obviously; I'm not saying be lazy by all means! But be mindful that in 12 hours trying to get the priority done and know that you gave it your all, don't half A** your job. 
5. Be your Best Self! Put forth effort, work hard, learn, educate yourself, be proactive! The healthcare field is stressful and challenging, and things may come easier over time! But remember to do you! 
Stop spending on expensive beauty products, and start saving! Find the perfect drugstore dupe for your favorite high-end products! Makeup beauty products can be expensive and out of reach for some people. But, you don't have to sacrifice quality for affordability. You can find drugstore beauty finds that are just as good as their high-end counterparts but for a fraction of the price. Highlighters Makeup highlighters can be used to give a natural, luminous glow to your skin. They come in various forms, such as creams, liquids, and powders. Cream and liquid highlighters are best for adding subtle dewiness to
Read More »
Becoming a Nurse Practitioner  In this blog, I will be sharing my journey of becoming a Nurse Practitioner in California. If you didn't know, I have been a registered nurse for eight years and, before that, a certified nursing assistant for four years. After nursing school, I got my BSN at Cleveland State University and started a full-time job as an RN in a Critical Care unit. The unit I worked in was considered medical, surgery, trauma, and some cardiac. After a year and a half of working there full-time, I took a travel assignment to become a travel nurse.
Read More »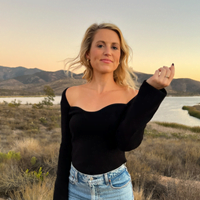 Get glowing skin with these 10 tips! Learn how to nourish your skin, fight wrinkles and acne, and improve overall complexion with simple steps. Discover the secrets of healthy, beautiful skin today. Skin care is not a one-size-fits-all situation, regardless of whether you are a minimalist when it comes to beauty treatments or you eagerly consume any skincare and makeup tips that you find, there is one thing that everyone agrees on: We all strive for healthy, glowing skin and want to know the most suitable practices to achieve it. Below I am sharing my top 10 skincare tips for
Read More »