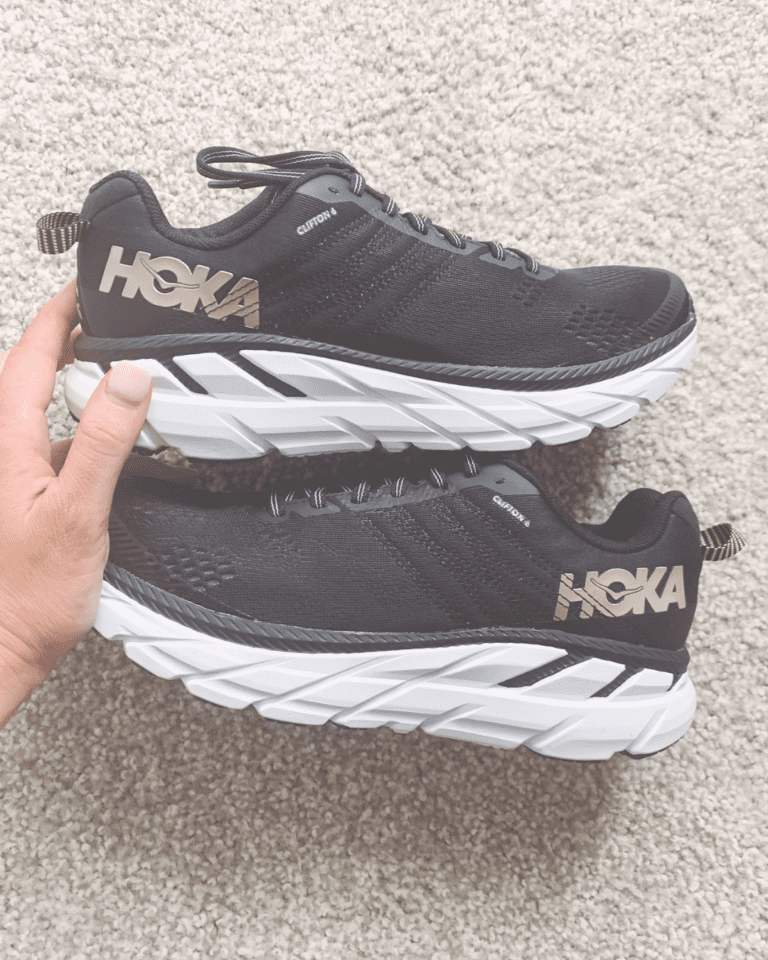 I am sharing my famous running, walking, everyday, and nursing shoes. I work as a nurse three days a week, long 12-hour shifts. When one's profession is considered to be on your feet or standing all day long, I can't stress the importance of good shoes!
Exercising Routine
The best tennis shoes for running or orange theory fitness are the hoka tennis shoes. A typical work week for me is three days of long 12-hour shifts as a nurse. A busy day at work is considered exercise when healthcare workers like myself our on our feet all day.
I set aside a scheduled time to work out about 3-4 days a week. Before coronavirus, I went to Orange Theory Fitness (OTF) classes about 3-4 times a week. OTF is a structured class setting that focuses on cardio on a treadmill, strength training, and utilizing a rower machine. I have been going to OTF for the past three years! Not only OTF but other exercises in a "class" setting. It seems to be more motivating for me. I like to stay active in my job and outside of work so it is very important to have supportive tennis shoes.
After experiencing many other tennis shoes for working out, running, cardio, strength training, working, etc. I can say that I have officially found the ones for me. No, no, these shoes are not necessarily cute or stylish, but that doesn't matter!
Im telling you about these shoes because I have been wearing them for the last three years, and I would recommend them for anyone looking for a supportive fit. The Hoka One Clifton, the Hoka Clifton Edge, and the Hoka One One Bondi have been my go-to! However, it doesn't mean there are some other great brands of sneakers out there, and maybe a different brand may be better for you! I have met some people who don't like the Hoka shoes, and they are dedicated to Brooks or Nike shoes, which I get. But these shoes are the best for me!
Are You Looking For a Good Pair of Shoes?
I would recommend doing some research. Before COVID, I found out about the Hoka tennis shoe brand by going to a specialized running/walking shoe store. Usually, they see how you walk and recommend what shoes would be a good fit for you (pun intended).
I encourage trial and error and finding out what shoes work best for you! I know the Hoka tennis shoes can be a bit more pricy, but sometimes individual retailers do have sales. Also the importance of making sure they are the right shoes for you! Again I am going to recommend the Hoka tennis shoes. Specifically, I love the women's hoka one one bondi shoes.