You can never be too prepared for your next adventure. I've compiled a list of must-haves when traveling, which will ensure you look g while exploring new places!
I'm a dental enthusiast who flosses her teeth every night and wears retainers 24/7.
WHICH IS WHY I AM THE BIGGEST FAN OF:
Tongue scrapper:
The importance of scraping your tongue is a credential to get all the extra bacteria that lives on your tongue! This is a perfect handy travel case to keep it clean.
Toothbrush holder! When traveling, you need to keep your toothbrush in a safe spot, so it doesn't collect extra nasty bacteria rolling around in your suitcase.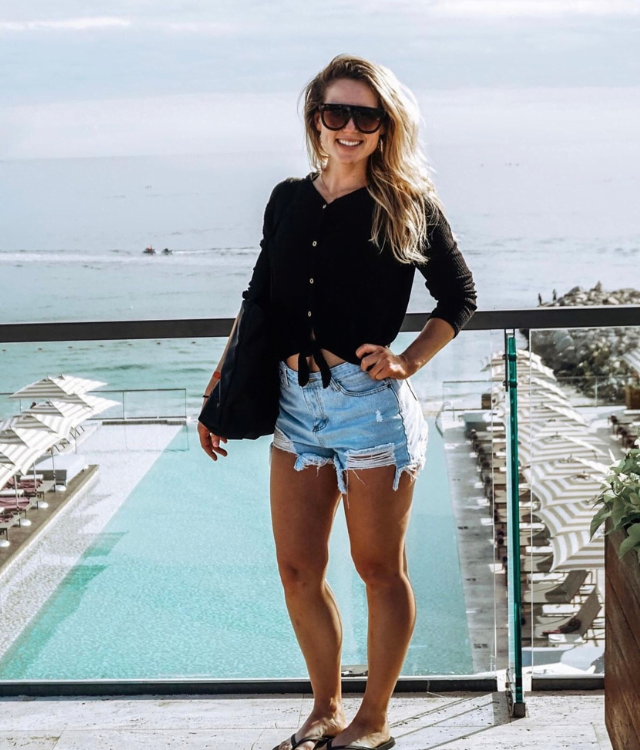 I appreciate being organized somewhat when traveling, especially when it comes to my jewelry, toiletries, and makeup. If I don't pack my makeup or liquids up tightly, they always leak out or end up with a broken makeup platelet.
Packing cubes, now these literally just make your life so much more organized when living out of your suitcase. I also love if you have considered "dirty clothes you can keep them separate in your bag from the clean clothes. ( definitely helps so you don't feel like you need to wash everything in your suitcase when you get home)
EXTRAS
Okay, this luggage scale will save you. You don't necessarily need it for TRAVEL. But it comes in handy when packing for a flight. I use it pretty frequently, so I don't have to pay extra for heavy baggage fees.
I also love to pack my Billie razor case and a must is a portable phone charger. I have had this one for over 3 years and it's still working well. 
And sometimes a great book comes in handy as well. Don't forget to pack things like sunglasses, sunscreen, or chapstick. ( I seem to always forget those)
Makeup remover wipes, makeup remover, hand sanitizer, hair ties, Bobbi pins, q-tips, stain remover, ETC.
Okays, here me out! Anytime I travel, I'm extra bloated. My face swells up. (Whether it's extra cocktails, different foods, dehydration) i have this rose quartz stone gua sha tool to help with lymphatic drainage in the morning is a big help with decreasing the bloat! ( i also love the ice roller, but it's not always ideal when traveling)
Hydrating mist in the airplane is basically a DESERT And IT makes your skin so dry! Using a small spritz of this hydrating mist can definitely help! also I am a huge fan of the Summer Fridays jet lag mask.  It's super hydrating! which I love! but to be honest, can we all agree we need them to come out with a better product packaging. it's so crinkly.