Healthy Foods for your 12- hour Shift
I have worked as a bedside registered nurse for the last eight years. Before that worked as a nursing assistant for about four years, so I am familiar with long 12-hour shifts and night shifts. Working as a nurse, many families and friends always love to thank the healthcare staff for caring for their loved ones by bringing in food, snacks, and sweets! Which is always super generous; however, sometimes not the healthiest option, or when you have the sugar crash, start feeling fatigued and still have hours before your shift is over.
My Number One Piece of Advice Is To Be Prepared
12-hour shifts in healthcare can be exhausting. It's important to decide what meal prep to bring to work! And foods to keep on hand when wanting a healthy option to keep you energized through the long shift. Meal prep ideas for registered nurses or those who work 3- 12 hour shifts a week, depending if you work them in a row or space them out a few days. These are some of my favorite meal options. When planning, remember you want food that will not make you super sleepy, I know some of my friends prefer to have more snacks than one large meal, and you also don't want to let yourself become hangry.
Salads
Salads are a great stable to make, and can be fun to pack!  A few of the signatures salads could be:
Tuna salad (I will say that you be careful if you bring fish or any food that can have a strong odor in the breakroom)

Chicken salad.
Build Your Perfect 12-Hour Shift Salad:
Greens

Lettuce, spring mix, spinach, or kale

Chopped veggies

carrots, cucumbers, tomatoes, peppers, celery, onions, mushrooms

Nuts & Seeds

pistachios, walnuts, pumpkin seeds, almonds, peanuts, chia seeds

Fruit

Dried cranberries, apricots, mango, or raisins
Fresh berries, apples, oranges, and cherries.

Extras:

Roasted Vegetables: (are great too)

Brussels sprouts, broccoli, cauliflower, squash, onions

Hard-boiled eggs
Avocado
Tofu
Edamame
Olives
Corn & salsa

Fresh Herbs

basil, mint, rosemary, parsley, sage, or cilantro.

Cheeses:

Soft: mozzarella, feta, goat, bleu, ricotta, or cottage cheese
Hard: best-shredded cheddar, gouda, or parmesan

Grains:

Brown rice, quinoa, barley

Legumes or Beans

Black beans, chickpeas, kidney beans, soybeans, pinto beans
Dressing:
When considering salad dressing keep in mind that bottled dressings can have extra added sugar and sodium! You can make a few healthy salad dressing recipes from scratch with a few simple ingredients. But overall, be conscious of how much dressing you're using and not drowning your salad.
Also, using oils and vinegar as a dressing is a always the healthier option.
Sandwiches or Wraps
Sandwiches or wraps are another great option and can be personalized with any wrap or sandwich.
Consider eating a healthy sandwich that includes the following:
A lean protein
Bread/ Wrap

Multigrain
Whole wheat
High fiber

Spread:

Mayo
Oils
Mustard
Salad dressing
Hummus

Vegetables/ Fruits

Cucumber
Tomatoes
Lettuce
Pickles
Onions
Berries
Apples
I find that eating a salad or sandwich is an excellent choice for me and helps me feel my best! But let's be honest, and I can't always prep for that!
So if I am in a pinch and need something! I will keep some frozen meals on hand if I'm running late, it's not my first choice, but it beats an overpriced lunch in the cafeteria. BUT a frozen meal is sometimes my go-to>> and convenient i usually love AMY's frozen meals! 
If I'm ordering out, the chipotle chicken bowl or salads are full of vegetables and healthy brown rice with lots of flavors! Also, the Waba grill menu has some great healthy options, including bowls, salads, adding in extra vegetables, and a protein source.
Again Chiptole and Waba Grill may be considered fast food.
if i pick the right options, rice/starch, veggies, & protein, I don't think it will give you the FAST food hangover or the super sleepy feeling…

Suppose i am an overachiever and PREP for the week.
Meal prep ideas: 
I typically like to do white (basmati) rice, veggies (stir fry), and chicken (I know im pretty boring). It's just a standard, and I don't really mind eating the same thing often. (Honestly)
I try to add more fruits or pre-packaged trail mix in my bag as different sides!
I love fruit! Try always to pack grapes, berries, apples, oranges, etc. or fruity snacks! the smart sweets are so yummy! Of course, I always have coffee and water with me! (To survive)
Some great snacks and meal ideas to have on hand include:
Oatmeal
Hard-boiled eggs
Greek Yogurt
Cottage cheese
Fruits

Apple, Bananas, Berries, Grapes, Oranges, Kiwis,

Nut Butter
String cheese
Popcorn
Ranch dressing and veggies
Hummus
Being a nurse might not have time to sit down and eat, and you don't want your blood sugar level to drop, so these are my go-to's when I only have 30 seconds to eat and help me stave off hunger.
String Cheese
Protein Bar
Beef Sticks
Nuts
Granola
Nut butter packets
Squeeze fruit packets
To be honest I get a 45 min lunch! Which is amazing!!! But i always don't wanna eat my fruit or veggies. I want to eat the chips or sweets in the break room, or go to the cafeteria and eat fries.
BUT honestly, when i eat fruits and vegetables… I FEEEL better? I mean no shocker there. So I try to pack "HEALTHY" snacks and sides. BUT yes, I always pack a piece of chocolate with me.
Ever since I was in school, my mother would always but a piece of chocolate in my lunch bag. My parents taught me the importance to not deprive myself. So I would always have a small amount of chocolate, and I still bring one to work as my little dessert.
One thing I think is essential to stress on…. something during work hours… I tend to STRESS eat…. and yeah, i could be so busy and not have time to sit down. BUT when I feel like I've had a horrible shift… or I'm upset with how my day went.. instead of eating healthy… I'm like, oh well…. im getting FRIES…
EAT what you brought first…. eat what you planned to eat that day for lunch … and YES, plan it…

If you're still craving the fries and sweets after, then okay… Have a donut! BUT i think it's important to plan something.. whether you're bringing snacks to work for your 12 hour night shift or packing your lunch as your nurse bag essential!
Don't you feel better or more accomplished when you pack your snacks or bring healthy options!?! and eat them….
It may take time to create a habit! But i also HATE paying overpriced prices in the cafeteria or the vending machine for snacks. Knowing i can get it so much cheaper on AMAZON.
I also think it's vital to pack snacks!!! Always good to have options!
In addition, i am very blessed to work somewhere where i get a 45-minute lunch break!!! So i do get time to eat!!
In California, all nurses must get a lunch break!!! It isn't like this everywhere… (again SOO GRATEFUL) but since i have time to eat…. i want to be as mindful as i can!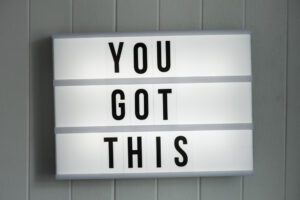 In a world full of challenges and uncertainties, it is essential to find ways to nurture our minds and souls. One powerful tool that can help in this process is positive affirmations. Positive affirmations are statements that are repeated to oneself in order to instill a sense of positivity and
Read More »
Biggest makeup trends by season As each season rolls around, it brings with it a fresh wave of beauty trends, allowing makeup enthusiasts to express their creativity and celebrate the essence of that particular time of year. From bold, vibrant colors in the summer to warm, earthy tones in the
Read More »
When it comes to fashion, there is no one-size-fits-all approach. Each of us has a unique body shape, and understanding how to dress for our specific body type can significantly affect how we look and feel in our clothes. Whether you have an hourglass figure, a pear-shaped body, an athletic
Read More »