Nurse work bag essentials 
If you're a nurse, having the right supplies in your nurse bag is essential for providing quality patient care. Having the right work essentials on hand can help you stay organized and prepared for anything that may come your way. But what are the essential items every nurse should have in their bag? I will share my work nurse bag essentials and why they're important. So let's take a closer look at what every nurse should have in their work bag!
I want to share some of my favorite bags for nursing! I think by far my favorite is a bookbag style it's easy to carry, and comfortable with your ability to carry more things walking into work whether it is your lunchbox and/or coffee! If you want a bag or a tote that also has an easy-to-clean material, I recommend starting away from a cotton bag but something somewhat. waterproof material that you can wipe off if something gets on it!
Essential Items
1. Pen/Pencil; Something to write with, maybe a couple of extras! Especially because I am the one to always lose my pen. Typically I will leave it sitting on a desk or computer, or it will be in my pocket, and I can't find it! Always have extra stashed in your bag! ( some people may like a clipboard too) 
2. Water bottle; Top priority is to stay hydrated during a shift! I like to bring my hydro flask, so my water stays cold throughout the shift.
3. Advil/Motrin/painkillers; No, I don't want to take them, but some days at work you get a headache, or your co-worker gets a headache, and you just need them!
4. Scissors; As soon as I get to work, I stash these in my pocket! A pair of scissors come in handy!
6. Snack; I love to always keep some nuts or some bar in my bag! Something I can munch on quick if I get super hungry.
8. Gum/Mints, Especially when I have my night shift. It's perfect when you're super sleepy to pop a breath mint in your mouth. It helps to wake you up!
9. Floss; For after you eat lunch and you just have something stuck in your teeth, and you can't get it out! The worst feeling in the world… And it will keep bugging you until you're able to get it out!
10. For my ladies, an extra hair tie, typically when I am working, I do have my hair up away from the face, but you never know your hair tie could break, and it's just always good to have a backup.
11. Also, for the ladies, a tampon or pads, Just in case 🙂 
12. My badge, trust me if you forget your badge it's the worst, some people like to keep it in their car, I like to keep mine in my work bag, this way I never forget to bring it in with me. ( Going back to the car is not always ideal, especially if you have to park farther away for work)
13. A phone charger! its a long shift, and trust me, it comes in handy! 
14. Chapstick or lip balm, nothing worst than having chapped or dry lips all day long. 
15. Facewipes, Prior to Covid-19 or not, face wipes are a must; you never know when you may get spit on, commit, or do other bodily fluids! 
16. Extra socks or scrubs! I'll be honest, working at the hospital, they usually have spare scrubs if I need them! but I always like to make sure I bring an extra pair of socks! 
These are a top list of my favorite items to have in my nursing work bag. I typically work 12-hour shifts, so it's good to be prepared for the long shift ahead. 
Stop spending on expensive beauty products, and start saving! Find the perfect drugstore dupe for your favorite high-end products! Makeup beauty products can be expensive and out of reach for some people. But, you don't have to sacrifice quality for affordability. You can find drugstore beauty finds that are just as good as their high-end counterparts but for a fraction of the price. Highlighters Makeup highlighters can be used to give a natural, luminous glow to your skin. They come in various forms, such as creams, liquids, and powders. Cream and liquid highlighters are best for adding subtle dewiness to
Read More »
Becoming a Nurse Practitioner  In this blog, I will be sharing my journey of becoming a Nurse Practitioner in California. If you didn't know, I have been a registered nurse for eight years and, before that, a certified nursing assistant for four years. After nursing school, I got my BSN at Cleveland State University and started a full-time job as an RN in a Critical Care unit. The unit I worked in was considered medical, surgery, trauma, and some cardiac. After a year and a half of working there full-time, I took a travel assignment to become a travel nurse.
Read More »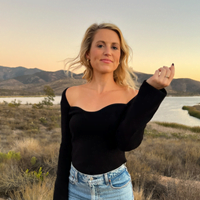 Get glowing skin with these 10 tips! Learn how to nourish your skin, fight wrinkles and acne, and improve overall complexion with simple steps. Discover the secrets of healthy, beautiful skin today. Skin care is not a one-size-fits-all situation, regardless of whether you are a minimalist when it comes to beauty treatments or you eagerly consume any skincare and makeup tips that you find, there is one thing that everyone agrees on: We all strive for healthy, glowing skin and want to know the most suitable practices to achieve it. Below I am sharing my top 10 skincare tips for
Read More »